How does the new update affect employers?
As of December 27, 2021, Italy has one of the highest cases of COVID-19 in the entire world, with a total of 5,647,313.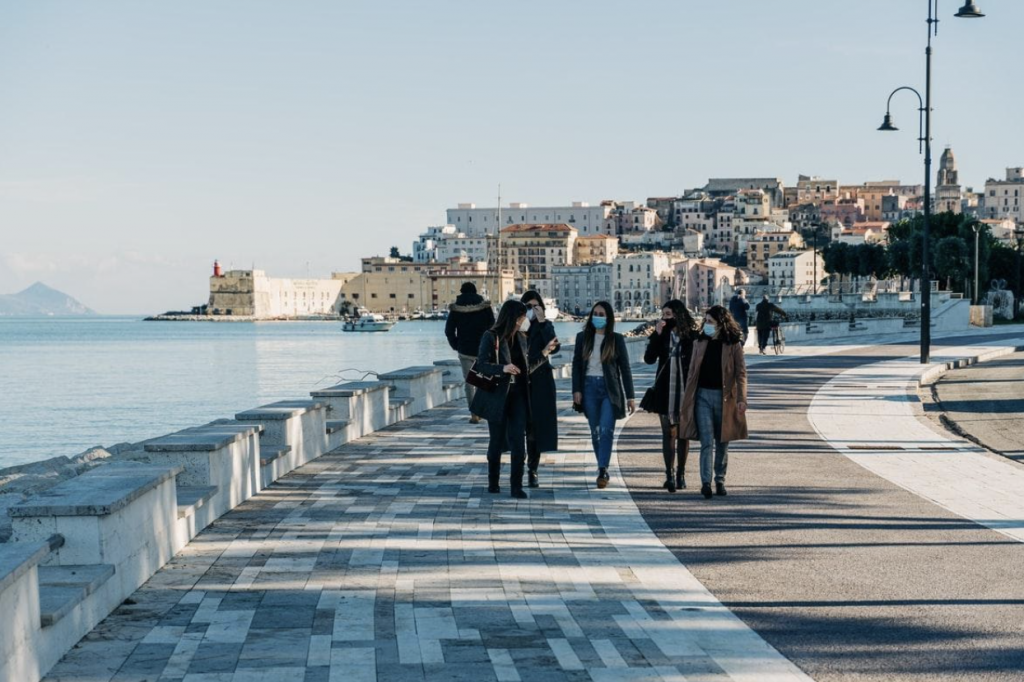 Even at the onset of the pandemic, Italy was greatly affected by the coronavirus. A significant factor came from two aspects, the general population of the country and the budget cuts on the health sector.
Italy is considered one of the oldest populations in Europe, with 22.8% of the population consisting of 65 years old above. Even though Italy has one of the most aging populations globally, they are not the healthiest. A report made by Osservatorio Nazionale in 2017 detailed that 71% of the individuals aged 65 and above have several health conditions.
Last December 23, Italy set upon a meeting discussing the possible ways to combat the new variant of the coronavirus due to a sudden urge of cases the past few days, with December 25 having the highest with 54,761. 
In the meeting, the implementation of mandatory masks in all outdoor public places will commence, starting December 25 until December 31. 
Mandatory wearing of FFP2 masks will be implemented for venues such as theatres, museums, cinemas, and public transport up to March 31.
Furthermore, starting January 10, the gap between booster shots and the second vaccination is shortened from five to four months to increase the number of vaccinated individuals.
At the city level, some cities announced tighter restrictions to combat the rising number of cases during the holidays, even before the meeting of the Italian government.
In Naples, the island of Capri has been closed for New Year's Eve with their hotels and the main square off-limits to the public.
Rome also canceled their yearly Christmas market in Piazza Navona and their events in the Circo Massimo stadium.
Bologna, much like Naples, canceled their New Year's Eve celebration, with Bologna implementing a similar course of action to combat the "potential contagion," according to Matteo Lepor, the mayor of the city.
Only a few countries are allowed to travel to Italy, with an extensive list provided by the Ministry of Health of Italy.
Before traveling to the country, visitors must fill in a self-declaration form. Fully vaccinated individuals from the EU countries (List C in the Ministry of Health of Italy's List) must show their negative test results with a window of 24 hours for antigen tests and 48 hours for PCR tests.
Non-vaccinated or individuals without a complete vaccination in List C must quarantine for five days on arrival and present a negative test result before concluding their quarantine period.
Individuals from List D countries have to present the proof of their vaccination alongside a negative test for 72 hours (PCR tests) or 24 hours (antigen tests).
Lastly, List E countries can only travel in Italy for essential purposes and must comply with requirements similar to List D countries but with an additional quarantine for ten days and a negative test result before completing their quarantine period.
The Protocol on health and safety in the workplace enacted on 14 March 2020 (the "H&S Protocol") notes that companies in breach of health and safety regulations may be subject to an immediate suspension of their commercial licence.
As such, it is important the companies are aware of and take appropriate action in respect of their obligations arising from the COVID-19 pandemic.
Smart working agreements are still recommended in all Italian regions, especially in red areas, provided that such working modes may still be profitable.


The body temperature of employees should be measured before they enter company premises. Employees who have a body temperature higher than 37.5 C° are not permitted access to corporate premises. Restrictions on the collection and processing of this data are outlined further below.


Employers should opt for voice calls or video conferences where possible (especially in red areas).


Any scheduled fairs, conferences, events or conventions of whatever nature must be delayed, in addition to any meetings due to be attended by physicians or people in charge of public services.


Employers must restrict access to common areas such as canteens, relaxation areas, coffee rooms and smoking areas. The number of people who can have access to such areas must be limited and a "security distance" of at least one metre must be ensured among people standing in the same room. In addition, people must wear face masks.


Employers should limit the access of third parties (e.g. suppliers and providers) to corporate offices/premises to those that are strictly necessary. Employers must provide a notice to employees and visitors at the entrance of corporate offices, informing them that anyone who (i) has a fever higher than 37.5 C°, (ii) has flu symptoms, or (iii) has come in contact with people infected by COVID-19, must not enter the office.


Employers must notify the Health Authority of any data or information they have become aware of in relation to persons possibly infected, to allow the Health Authority to investigate potential spread of the virus. If an employee was infected, the offices must be sanitised.
Employers need to adhere to the new laws and updates to prevent getting fined. Compliance and regulations are important when running a business, see how we can help you with this when starting a new business in Italy!
---

Global People is a leading local employment solutions provider for national and international corporations and can advise and escort you in your next destination.